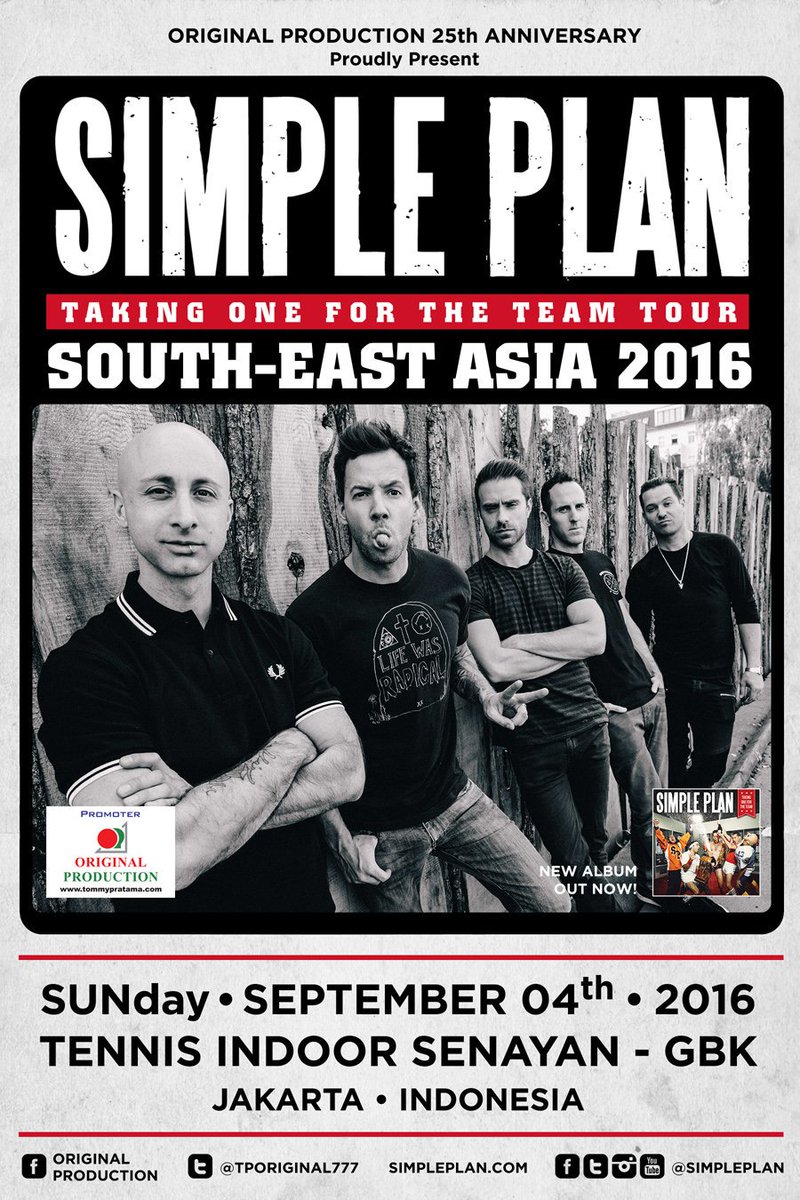 Indonesiap akan kedatangan Group Band Asal kanada yaitu simple plan akan mengahadiri fans nya di jakarta tanggal 4 september 2016. seperti di akun instagram milik simple plan mengatakan akan menggelar konser bertajuk "Taking One For The Team" dengan Hashtag #teamsptour yang juga berada ada di beberapa negara seperti :
1 Sept : Seoul Blue Square Samsung Hall
4 Sept : Jakarata Tenis Indoor Senayan
5 Sept : Singapore Hard Rock Coliseum
7 Sept : Kuala Lumpur KL LIVE
8 Sept : Bangkok Moonstar studio
Konser tur 'Taking One for the Team' itu sebetulnya dimulai sejak Juli untuk menyambangi Benua Amerika, Eropa dan Asia. Dilakukan sebagai bentuk perayaan atas lahirnya album ke-5 Simple Plan Februari kemarin.
Kehadiran Pierre Bouvier (vokalis), Chuck Comeau (penabuh drum), David Desrosiers (basis), Sebatien Lefebvre (gitar), dan Jeff Stinco (gitar) akan melepaskan dahaga para fan yang ingin sekali melihat idolanya secara langsung.
ini adalah daftar stage beserta harga yang saya ambil dari twitter @tporiginal777 dan @SimpleplanID .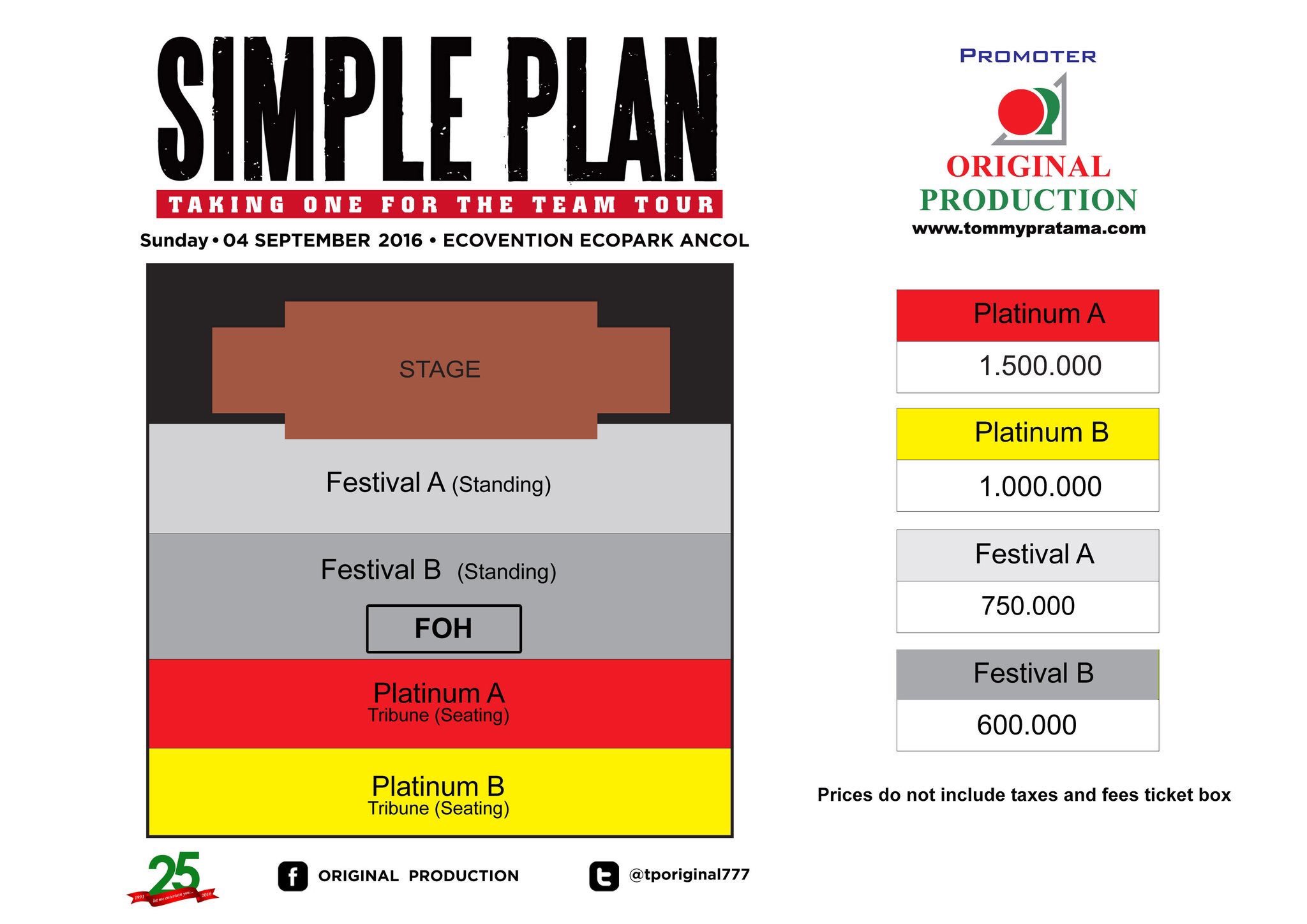 Untuk Pemesanan Tiket dan info lanjutan Bisa di cek ke Fans Page @SimpleplanID dan Promotor @tporiginal777 @IbuDibjoTBox or Simpleplan.com
Ramaikan HashTag Berikut Dibawah ini sesuai domisili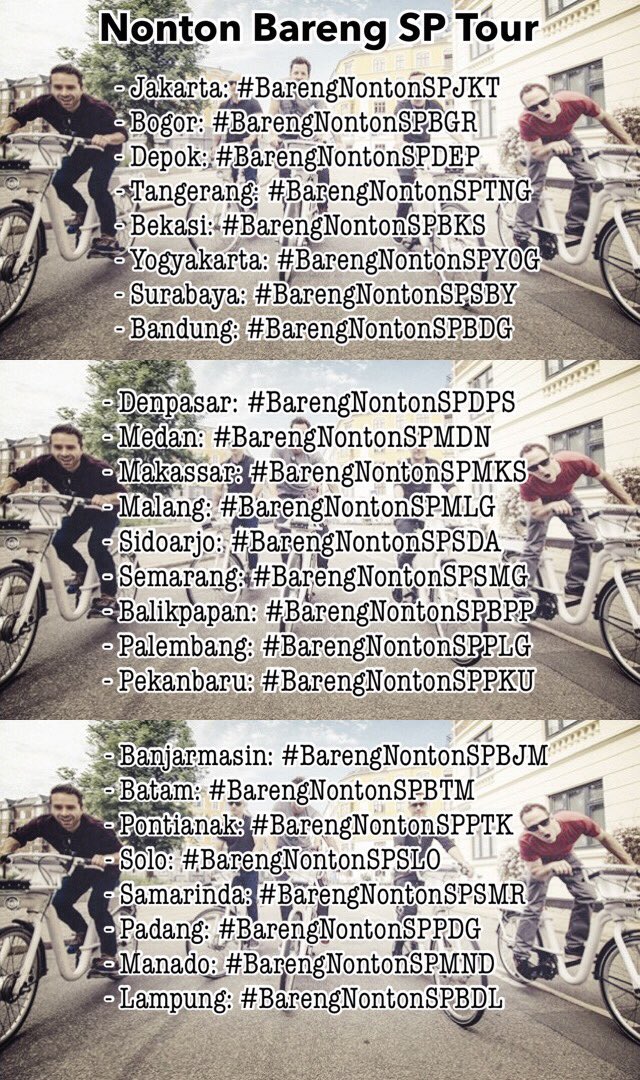 Yeay Ready For Next Show Simple Plan!!!!
Source:
@SimpleplanID
@tporiginal777
detik
Tempo